Home
The Culture of Academia: Academia - Academic Life in Austin, Texas
Accommodations, Hotels, Motels and Inns in Austin, Texas
Art, Artists, Art Galleries, and Studios in Austin Texas
Concerts and Entertainment in Austin, Texas
Concerts in Austin, Texas
The Inter - City Dance Culture of Austin Texas
Austin, Texas Entertainment
Austin, Texas Fashions and Trendsetters
Austin, Texas International and National Cultural Fiesta Movement
Austin, Texas Jobs Board
Austin, Texas Recommended Restaurants
Austin, Texas Theatres - Theaters
International Students / Scholars InterCultural Communications Texas Resources.
Contact Us
InterCultural Activities
International NightClubs and NightLife
Internet Techniques in InterCultural Communications Directory Link
International Students / Scholars Exchange Program
Austin Texas Blogs
Austin Night Life ( NightLife ), RMC is an Inter - City Cultural Communications website program netween the cities of Austin, Texas and Ithaca, New York.
Social and Cultural Activities.
<$MTEntryTrackbackData$>
Austin Historical Notes [ Source: Congressional Library ]
Steven F. Austin
Stephen F. Austin, the "Father of Texas," died on December 27, 1836, in Columbia (now West Columbia), Texas. He was buried at his sister's home at Peach Point Plantation near present-day Jones Creek, but was reinterred in 1910 on the "Hill of Heroes" in the Texas State Cemetery in Austin. A monument had been placed on the site where Austin died in West Columbia, Brazoria County, during the Texas Centennial Year 1936 by the State of Texas, but the marker and entire area had been overgrown with weeds, and the property was filled with abandoned oil field equipment. It was impossible to recognize as a historically significant site in Texas history.
The property was purchased in 1994 by Billy F. Price, a Houston businessman and long-time county resident. The five-acre site was cleaned, a flagpole erected, and, beginning in 1994, a Texas flag was dedicated and flies continuously at the location of Austin's death. Each year, a new flag is raised at a rededication ceremony, and the flag flown the year before is presented to a local school. The rededication ceremony is intended to be an acknowledgment of and show appreciation for Texas history. The project is documented with a reports on the rededication ceremony; Austin's birthday ceremony; Samuel May Williams, Austin's friend; and Mary Austin Holley, Austin's cousin. In addition, there are several programs from the 1999 rededication ceremony, photos, a copy of a Brazoria County Proclamation honoring Stephen Fuller Austin, and a videotape of the 1999 rededication ceremony.
Originally submitted by: Ron Paul, Representative (14th District).
Recent Entries
Join Our Group Today
Information and designs are the new magic of the Internet. Here is where International Students / Scholars can find the critical information needed to make their participation in America's academic culture more pleasure'able.
Join your Board / Forum Today
.
MSN Groups sign ups
.
This weblog is licensed under a
Creative Commons License
.
Austin Night has a varity of opportunity in which you can have yours news and events to be published. Just below are a few examples of where your articles, or something of interest can be published. We need your press releases. Please refer to the online publication you wish to have you interests published in.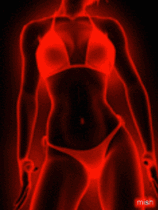 Dance Ithaca E - Magazine: Central New York's first Online Dance E - Zine publication. You want this audience attention you will have to first go here and get your dance news items published.

World of Dance Visions

: World of Dance Visions started as a special to Dance Ithaca E - Magazine, then it focused on Ballroom Dance Champions as well as for Latin / Salsa. It is now the news gathering site for city dance companies, and new dance teachers to send their dance news to. This is then linked to Dance 4 American as like an online bureaus for each community this online publication. More importantly

Dance 4 America Online Publications, D.B.A

. was like established as separate to

Tri Falcon and Dove Dance Academy, D.B.A

..

Dance 4 America Online Publications:

Roger's Fashions and Trendsetters News

Academia - International Students / Scholars News

Links:

Austin Night Life ( NightLife ), RMC [] Birmingham Night Life ( NightLife ), RMC [] Cleveland Night Life ( NightLife ), RMC [] Detroit Night Life ( NightLife ), RMC [] Seattle Night Life ( NightLife ), RMC []

[] Alabama Birmingham Night Life ( NightLife ), RMC [] Arizona [] California [] Florida [] Georgia [] Illinois [] Maryland [] Massachusetts [] Nevada [] New York [] Ohio [] Ontario, Canada [] Pennsylvania [] Quebec, Canada [] State of Washington [] Texas Austin Night Life ( NightLife ), RMC [] Washington DC []